New Regional non-hazardous Waste Disposal Facility
Why a New Regional Non-hazardous Waste Disposal Facility?
At present, the SWMCG operates 8 old landfills which will reach in a short time the absolute limit of their capacity. These old landfills were not built according to modern environmentally safe standards and need to be closed as soon as possible. The 9 landfills Samtredia, Kutaisi, Terjola, Tkibuli, Sachkhere, Tsageri, Ambrolauri, and Oni will be replaced by a new non-hazardous waste disposal facility and a network of five transfer stations. Old landfills in Khoni, Baghdati, Zestafoni, and Chiatura have already been closed.
8 old landfills will be closed and the non-hazardous waste will be disposed safely in 1 new facility according to international standards

.
About 130 000 tons of waste need to be disposed annually
Inhabitants of the two regions living in Kutaisi, fifteen bigger cities, and nearly 800 villages produce annually about 130 000 tons that need to be landfilled. And this amount could even increase in the coming years!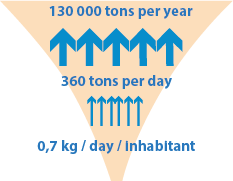 Transfer stations – a link between remote areas and the new landfill
Former municipal landfills of Tsageri, Ambrolauri, Sachkhere, Tkibuli, Terjola, and Samtredia will be transformed into transfer stations. Non-hazardous waste collected from households and the private sector in these regions will be compressed in big containers and then transported regularly to the new landfill. This will help to make waste collection and waste disposal more efficient.
.

Examples of transfer stations operated by the Solid Waste Management Company of Georgia

Up to now, we have created 5 transfer stations (Ureki, Kvareli, Manglisi-Tsalka, Borjomi-Bakuriani, Mestia). In the future, transfer stations will play a more important role when the new regional landfills will be constructed and waste will be disposed therefrom more remote areas.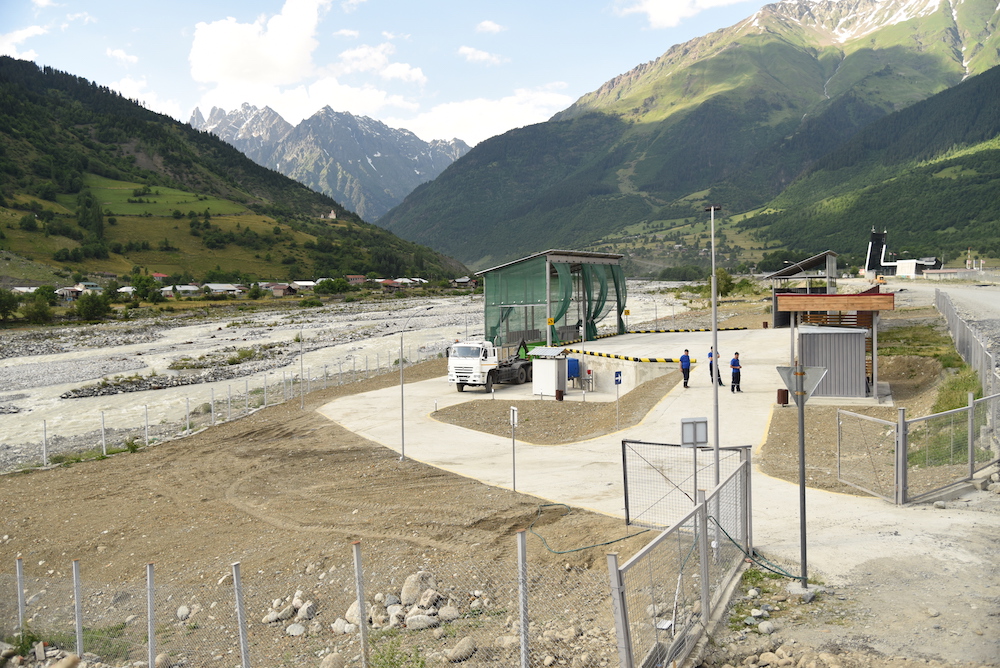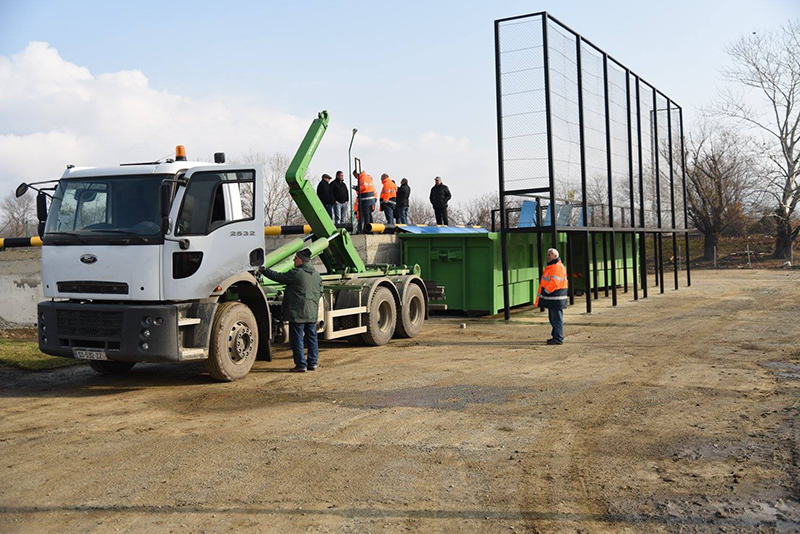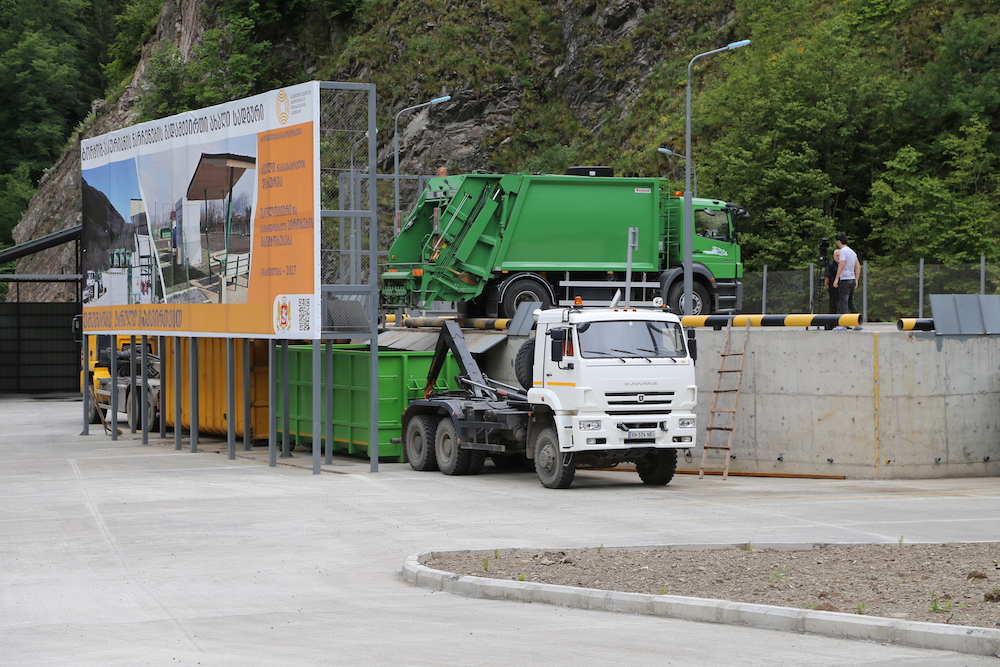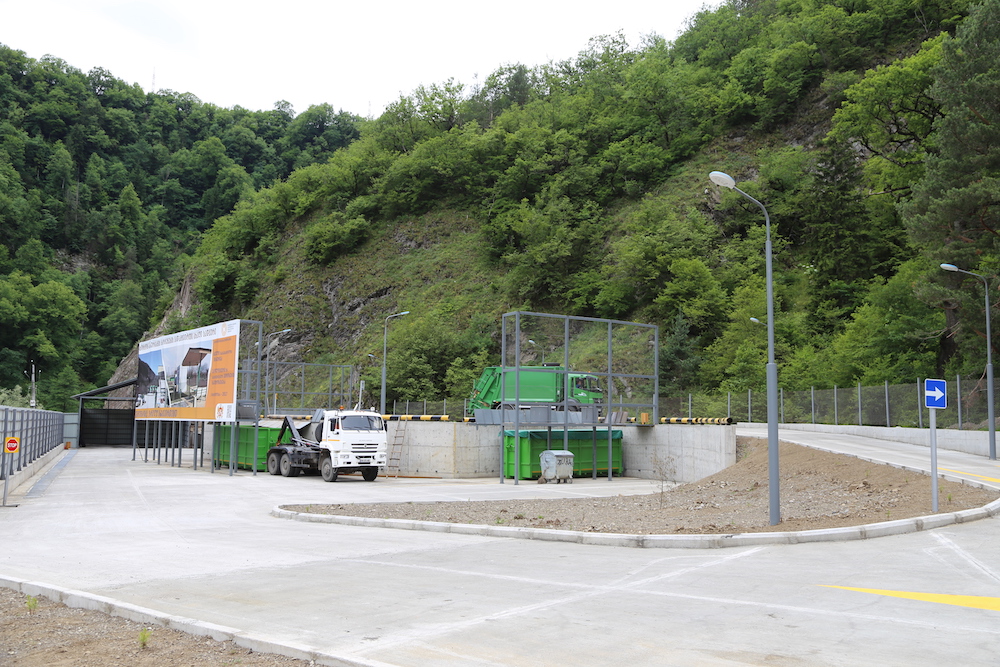 .
Provision of compaction trucks, containers, and street sweeping equipment

Solid Waste Collection and Street Sweeping equipment will be provided to the municipalities
Long-distance transport vehicles for Transfer Stations and Equipment for Landfill will be provided to the SWMCG